The Various Categories of Display Stands(6)
The irregularly shaped or special-shaped cardboard display stand shows us the cardboard display stand with fixed and relatively specific shape. The irregularly shaped cardboard display stand can reflect the characteristics of cardboard display frame creative customization. Its role is often not to display products, but to attract customers and advertising.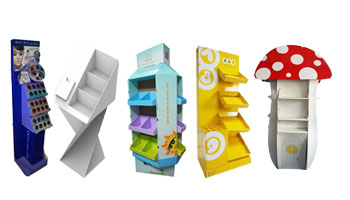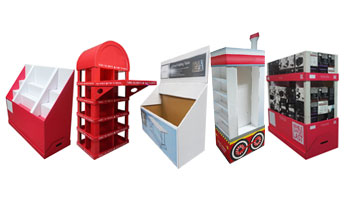 The cardboard pallet display is designed to handle the rational use of space. We often see in the supermarket, a square of goods piled up. Due to the limited use of the area and the need for convenient calculations, the paper stack is designed to have a square bottom area. The maximum reasonable use of limited space to display the products well.