The Various Categories of Display Stands(5)
The design of cardboard dump bin looks like a standing cuboid being hollowed out halfway. It can also be seen as a cardboard floor display stand with a layered cardboard display frame outline and the entire layer box is omitted. Cardboard dump bin retains a huge space for storing and placing products.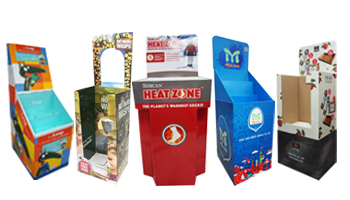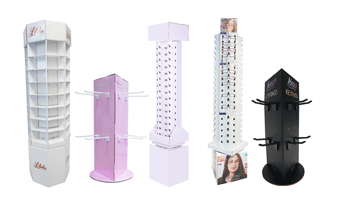 Rotating cardboard display stand is to install a tray at the bottom of the cardboard display. The main body and the base of the cardboard rotating display stand are separated and connected, so that it can be rotated to display the products around.