Point of Purchase Display Design Review 2
Point of Purchase Display Design Review 2
4.Larger graphic "speaks" louder
When your product is merchandised in a market place where penetrated by all kinds signs, and consumers is distracted, rushing through between sections, less patient to read any visual information, a total in-store competition environment, regular display units may not be the most "active" one to create visual engagement from consumers.
A cardboard cutout with large size graphic/image will help your display to be more out standing among this highly competitive environment and also its a perfect way to generate desired brand image.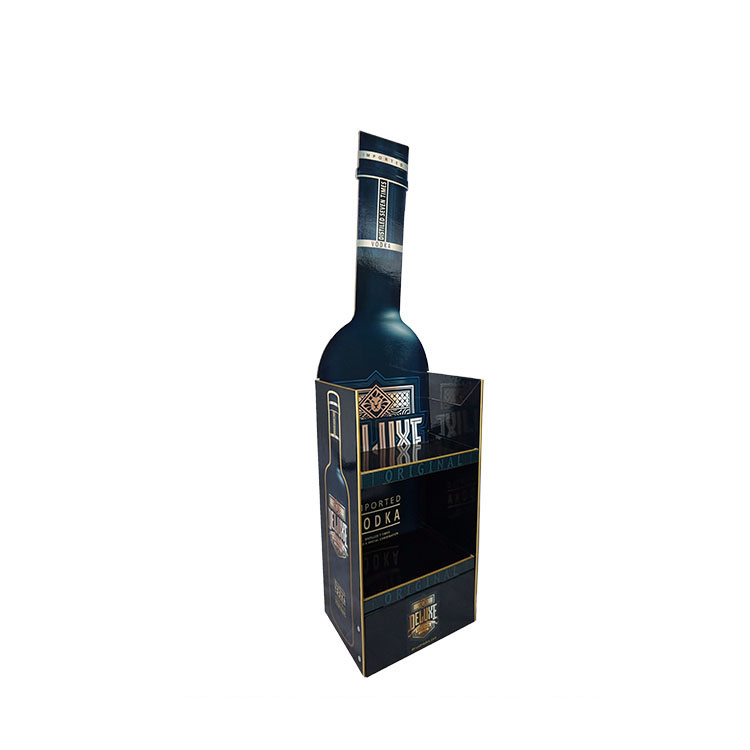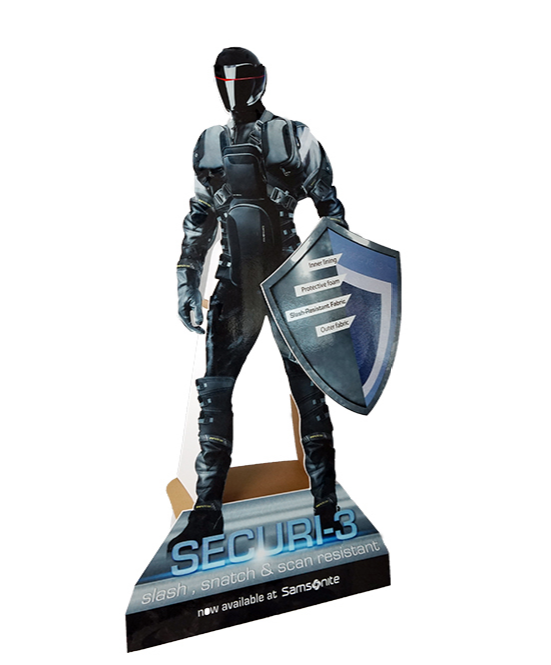 5.Built in with video screen
In recent years, there is a trend of applying digital signs for advertisement. In terms of POP display, it seem to be efficient to have a video screen to advertise your product on a cardboard display unit.
Generally, considering to have a video screen on a display unit will also related to a concern of higher cost which might outweigh the benefit of sales for sellers. Until the small size modular LCD screen has came popular, it makes video advertise on a temporary display unit become economical.
We have been produced counter display units for children' s toy by using a small LCD screen built in with its header card. For those product having high application context, or design with a concept that highly educational to consumers, such as toys, video game hardware, table games and more, using video for demonstrate their selling point/ key features will be the best option.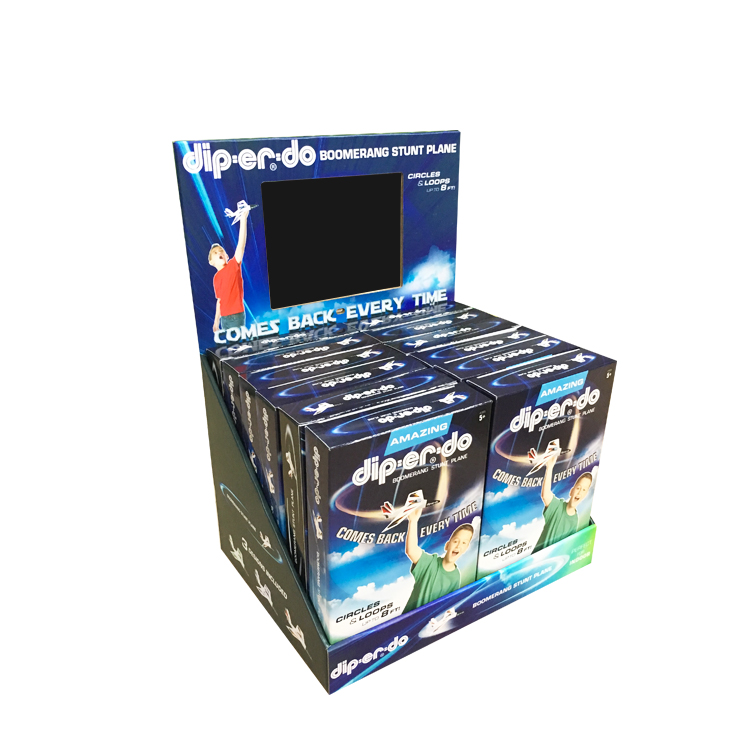 6.Cross merchandise
For a lot of brands launching their new product series that includes different products of different functions, sizes, categories but can be in conjunction used with each others, or for those potentially generate buying needs from one item to another, seller may need the display unit can adopt its shelf for loading the whole series of product for cross promotion.
The sample below is a pallet display unit which is designed for merchandising a new series of stationary items. It has header banner, advertising faces on 4 column and pr-divided cells in different sizes.