Packing Methods for Your Cardboard Display?Units
Packing Methods for Your Cardboard Display Units
Our service offers 3 options of packing method for shipping your custom made cardboard display units. They are Flat Packing, Assembled Packing and Pr-load Packing.
Flat Packing is using a outside carton to box all parts (in flat pieces) of the display. In this case, parts of the display unit has not assembled, or partially assembled. This packing method is aiming for minimize the shipping size , thus, lower the cost of shipment for your order.
Buyers should notice that, as displays arrive in flat pieces, it means you need to take on assembling work on your side. If the cost of assembling on your side is acceptable, choosing flat packing will be the ideal service to your order. the other concern of choose flat packing, is the structure of your display unit, it should be simple enough to make assembling work easy on your side. We will also offer advise or assembling instruction to you as part of our after sale service.
Pr-load Packing means your display units will arrive in a condition that is ready to be merchandised in the retail market. In this case, the display will be assembled and fully loaded with your merchandises before shipment. It is suitable to buyers who also sourcing their merchandises in Guangdong, China(close to our site) and wish to send them over to our factory for loading onto the displays. This service is for buyers who plans or operates an effortless one-stop distribution for their business.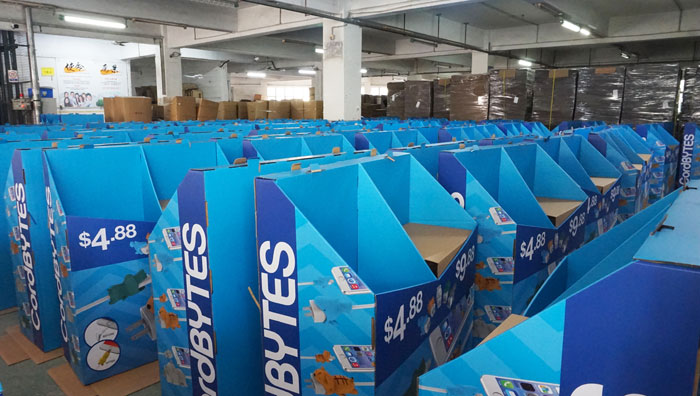 In this service, we will add on parts to the display unit for stabilize merchandises and enhance protection to outside cartons. After you received your display, all you need to do is remove the outside packaging of each unit and place it at the retail spot.
Assembled Packing means displays will be shipped in a finished condition without loading on any merchandising items. You will need to manage loading those merchandises by your side, as for meeting situations like your merchandises is available in a place too far away from our site, or display unit assembling can be more cost effective if taken by us. We will also provide outside packaging to protect the display units during shipping process.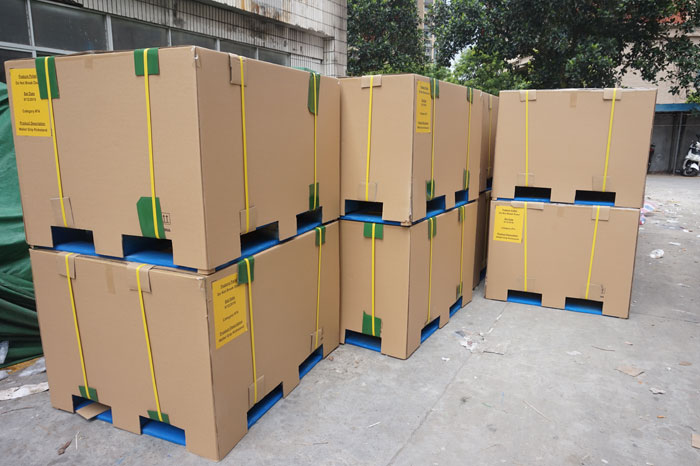 If you are about to order your custom made display units, do not forget to communicate with us about which packing method can help in maintain the best value to your business operation. We will be happy to offer any helps to your inquiry.