How to choose a display stand for the product correctly?
In the age of Internet information, consumer attention is very scarce. But attracting the attention of consumers and getting their attention is a necessary condition for trading.
The most direct and effective way is - product display.Excellent display requires space planning, color matching, and all aspects of the theme, but the most basic is the display rack for carrying goods.
The following four points give you directions:
First, the function
Highlighting brands, instructions, etc., mainly plays a promotional role. The color of the display stand is eye-catching and the most important thing is to show the products to consumers in 360°. The large-capacity display stand can stack a large number of products to create a full display, focus on the product and better consumers can understand the functional use of the product, and the display rack is easy to move for multiple recycling.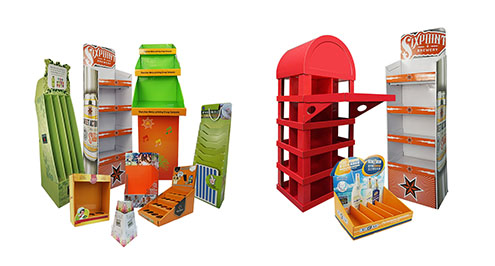 Second, the material
Paper shelves are coming with the development of POP advertising. It has the advantages of green environmental protection, convenient transportation and rapid assembly. It is placed in the sales place and can play the role of displaying goods, conveying information and promoting sales.
Third, the exhibition style
The display racks of the countertop type are mostly placed on the countertop, and the volume is not large. Most of them are independently designed by the merchants in combination with product features to display products more professionally and comprehensively.
Landing display stands can be directly in contact with the ground. We classify them as landings. This type of display stand has a height requirement of at least 1.4m. Floor-standing display racks are more attractive to the eye but the cost of production increases as the area increases.
The hanging type display stand is based on the wall surface and can make full use of the indoor space for display. However, the products with limited load requirements must be small enough and light enough, but can also be combined with poster/album pictures.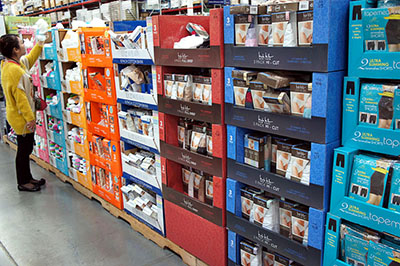 Fourth, the budget
The most important thing to combine the above factors is to choose within your own budget in light of actual needs. The main factors affecting production costs are: design + structural design + material cost + labor cost
Generally speaking: Acrylic>Metal>Wood>Paper, depending on the type of material, etc., will vary.