How Is A Corrugated Cardboard Display Made?(2)
How Is A Corrugated Cardboard Display Made?(2)
3. Printing:
According to the customer-provided or customized paper display rack graphic design printing documents, the film is printed on the film. Due to the type of printing machine, there is a slight deviation in the color of the display screen. As long as the control is within a certain range, it is allowed. If a customer has a very high color requirement, the printed screen color of the paper display rack needs to be confirmed by the customer repeatedly before printing.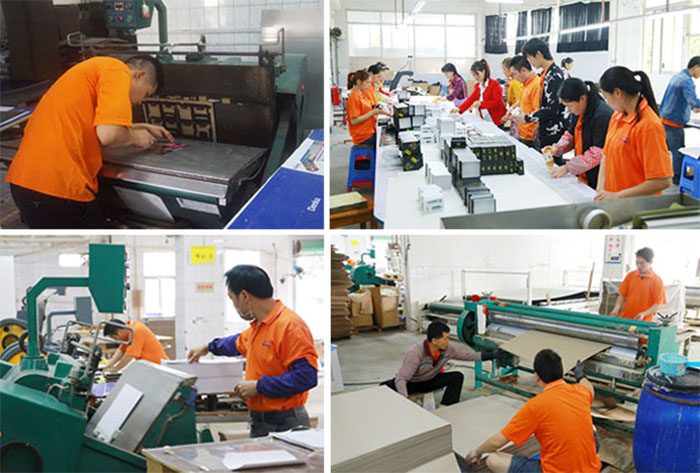 4. After the process:
Printed facial tissue, in order to increase the display effect of the corrugated display stand. It is often necessary to do some surface treatment, glue (photo glue and gelatin). This is also to make the surface of the display have a certain waterproof and anti-fouling effect, and also improve the quality of the paper display rack stand, and the service life can be longer. Then, the main body of the tissue paper and the corrugated paper are subjected to a process such as paper bonding.