2020 Chinese New Year Party
The Chinese New Year is the most important festival in our culture. The new year celebration is a review of work achievement, reinforcing the relationship between friends, colleagues, and family, looking to relevant potentials in the new year. This time we have the party in our own place were decorated with the new year theme.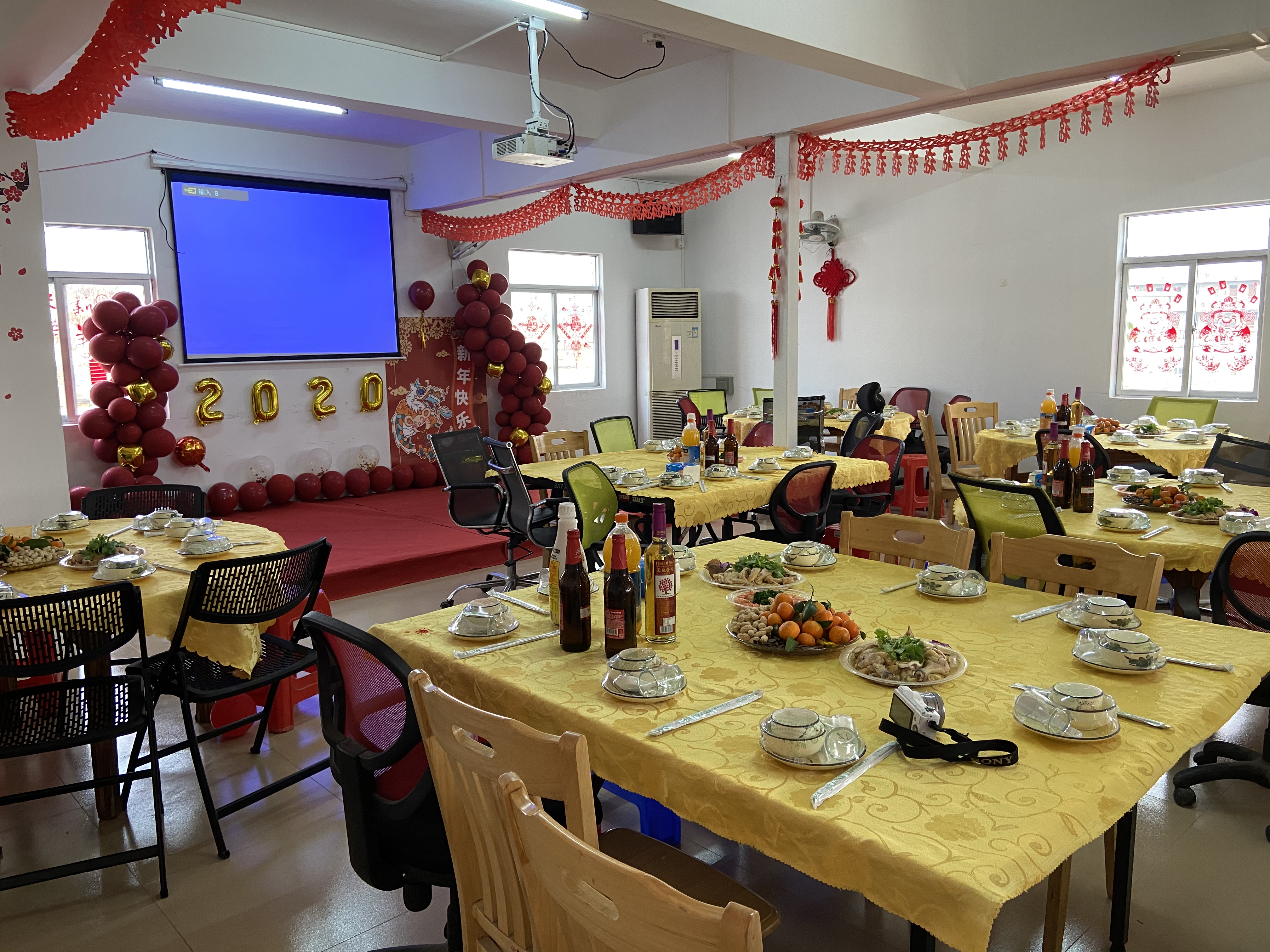 The fun thing is, we operate this party all on our own people. Colleagues are assigned tasks that enable each of us to play a role to form up the party. After 2 week's planning and preparation, we finally have it happened.
Our pretty sales girl Aileen and a good looking designer boy hosting the party.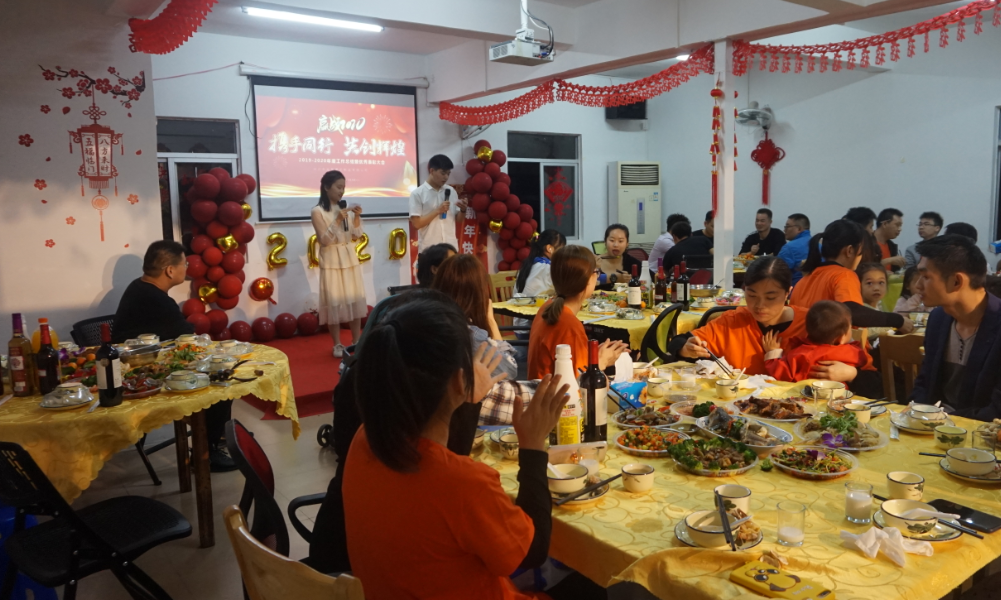 In 2019, our total turnover had raised 37% than 2018, and our CEO Frank is giving a speech about our annual summary.
After a brief speech from our CEO, the fun part has come -- talent show!
A passionate dancing from our sales team :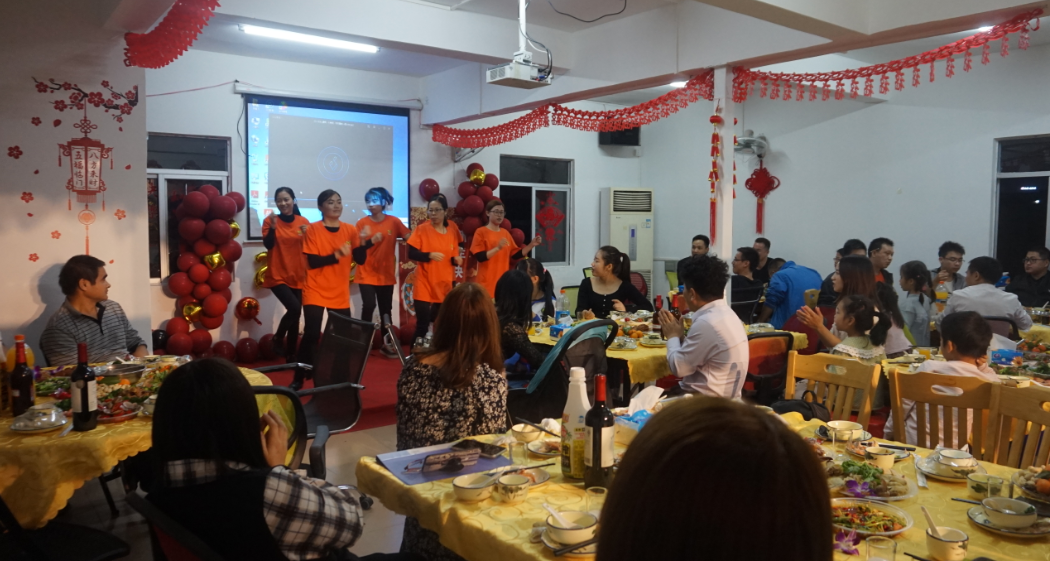 Declamation of poem from our sales team: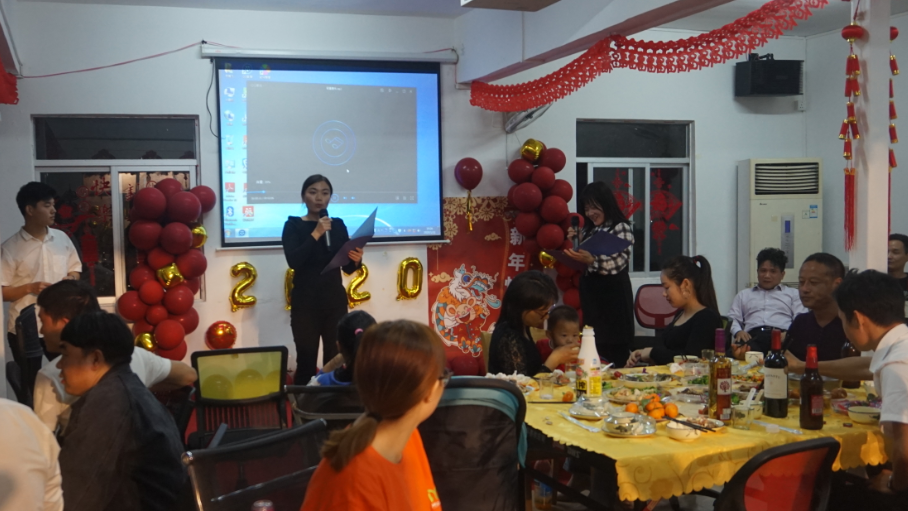 Engineer representative sang for his hometown love.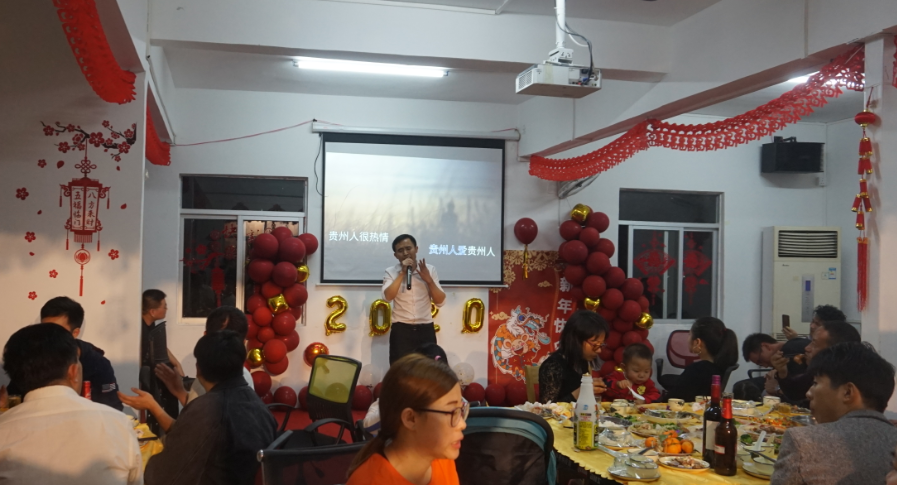 Ok, this guy with a hat sings far less well than Robbie William, but please also give him a like, as he is writing this news feed now.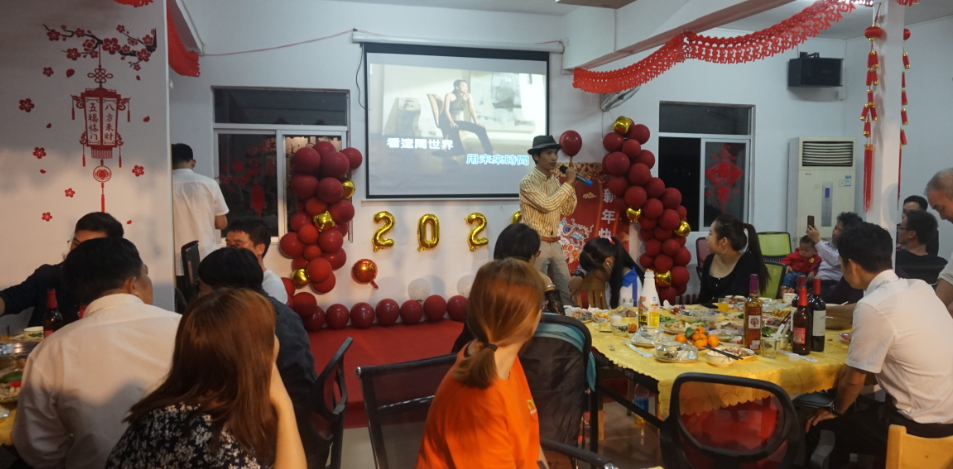 Awarding Employee of the Year!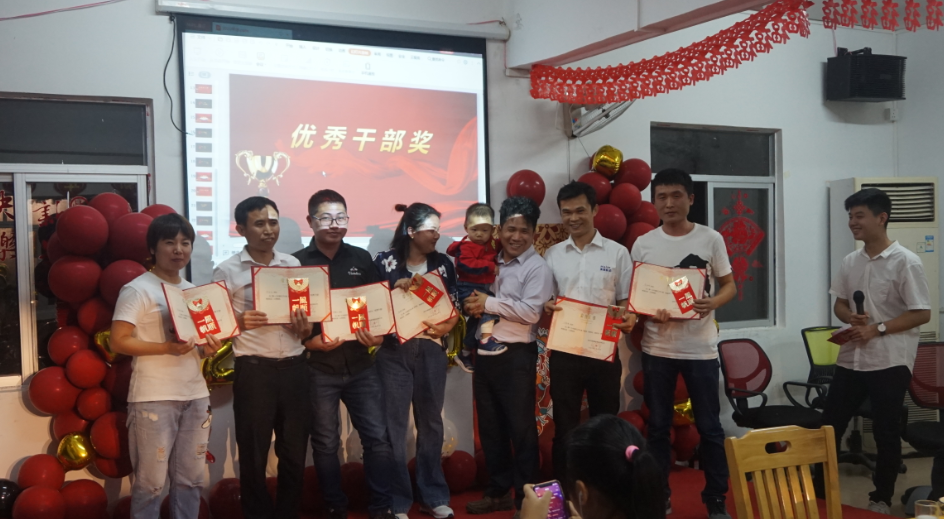 After this party, we will take a holiday break from 18th Jan to 2nd Feb, and back to work on 3rd Feb.
We wish you have a golden Mouse Year 2020!!!!